Celebrating the history of beverage production in our hometown of Aberdeen
Inspired by the botanical rich and lightly sweetened Old Tom Gins of yesteryear, our Classic Old Tom Gin was launched globally in the April of 2018 and was the first spirit from The House of Botanicals brand. As long-term exponents of collaboration we worked with Scotland's oldest independent bottler, Wm Cadenhead's, to source a gin produced in London; a subtle reference to the history of Old Tom Gin.
Production starts with a distillation of British grain spirit and juniper berries, angelica root, orris root, coriander seed, cassia bark, almond, orange peel and lemon peel creating a truly outstanding dry gin in its own right; rich in piney juniper, citrus and elegant spice. To create the Old Tom style, the gin is moved to The House of Botanicals in Aberdeen and macerated with delicate Moroccan saffron and chamomile flowers, as well as a hint of muscovado sugar, before bottling at 47% abv in respect of analysis performed on Thomas Chamberlain's Old Tom in the 1800s.
The Coat of Arms branding is in homage to the Aberdeen and London City Coats of Arms, with the Black Panther additionally a reference to hip-hop which we listen to most days at the House of Botanicals, and a doff of the cap to early Old Tom branding which would feature a Black Cat.
Juniper Berries (Italy)
Angelica Root (China)
Orris Root (Hungary)
Coriander Seed (Spain)
Orange Peel (Spain)
Lemon Peel (Spain)
Cassia Bark (Indonesia)
Almond (USA)
Saffron (Morocco)
Chamomile Flowers (Egypt)
Muscovado Sugar (Mauritius)
Nose: Golden yellow. Floral notes, spice and juniper dominate with earthy elements also noticeable
Taste: The spice and juniper continue to shine alongside warming pine notes and hints of coriander, before leading into sherbet-y citrus and chamomile ahead of the finish
Finish: Long and fragrant, everlasting complex sweetness and spice
Dry tonic water, ginger ale, and in cocktails such as the Bennett, Army & Navy, Zabriskie, Fiddy-Fiddy, Negroni, Ramos Gin Fizz, and Martinez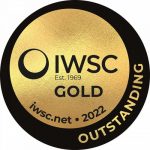 Martinez
60ml / 2oz Italian Vermouth
30ml / 1oz House of Botanicals Classic Old Tom Gin
2 Dashes Maraschino Liqueur
3 Dashes Dr. Adam's Boker's Bitters
Add all ingredients to mixing glass, fill with cubed ice and stir for 15-20 seconds. Strain into a chilled cocktail glass and garnish with a quadrant of fresh lemon
Origin of drink unknown